Over the last several years, Bill and I have had a tradition of spending our Thanksgiving holidays with our good friends Ben and Jamie. We've dubbed it "Friendsgiving", and we would alternate hosting each other from year to year (they've lived in both Texas and Colorado over the years that we've been doing it). After missing out on our get-together last year, we decided we wanted to make our Friendsgiving 2021 extra-special by planning to have it in Hawaii.
When we booked the trip last June, we decided on sharing a two-bedroom condo in Kihei, Maui. Bill and I have been to Maui before, Ben had been to Hawaii but never to Maui, and it was Jamie's first time going to Hawaii. We picked Maui because we feel like it has a good combination of great beaches and plenty of local shopping and restaurants without feeling super touristy.
By August, Covid cases had spiked and the governor of Hawaii issued a message discouraging tourism through October. We were a little unsure that we'd be able to take our trip after all, but thankfully things got much better and by mid-November the guidance had been lifted and tourists were no longer discouraged from going. All four of us were also able to get our Covid booster shots in enough advance to be fully effective in time for our trip.
We flew to Maui the Tuesday before Thanksgiving and met up with our friends at the airport. After two years apart, we were so excited to see each other! The weather was gorgeous and a much-needed break from the gloom of Seattle in November.
On Wednesday evening we drove to Lahaina to attend the Feast at Lele Luau. It was really fun! We were greeted with fresh leis before being led to our table, where we were able to sip cocktails while we watched the beginnings of the sunset. Then we were treated to a five-course meal that we enjoyed while we watched the dances that accompanied each course. It was a tour of the islands for both our eyes and palates!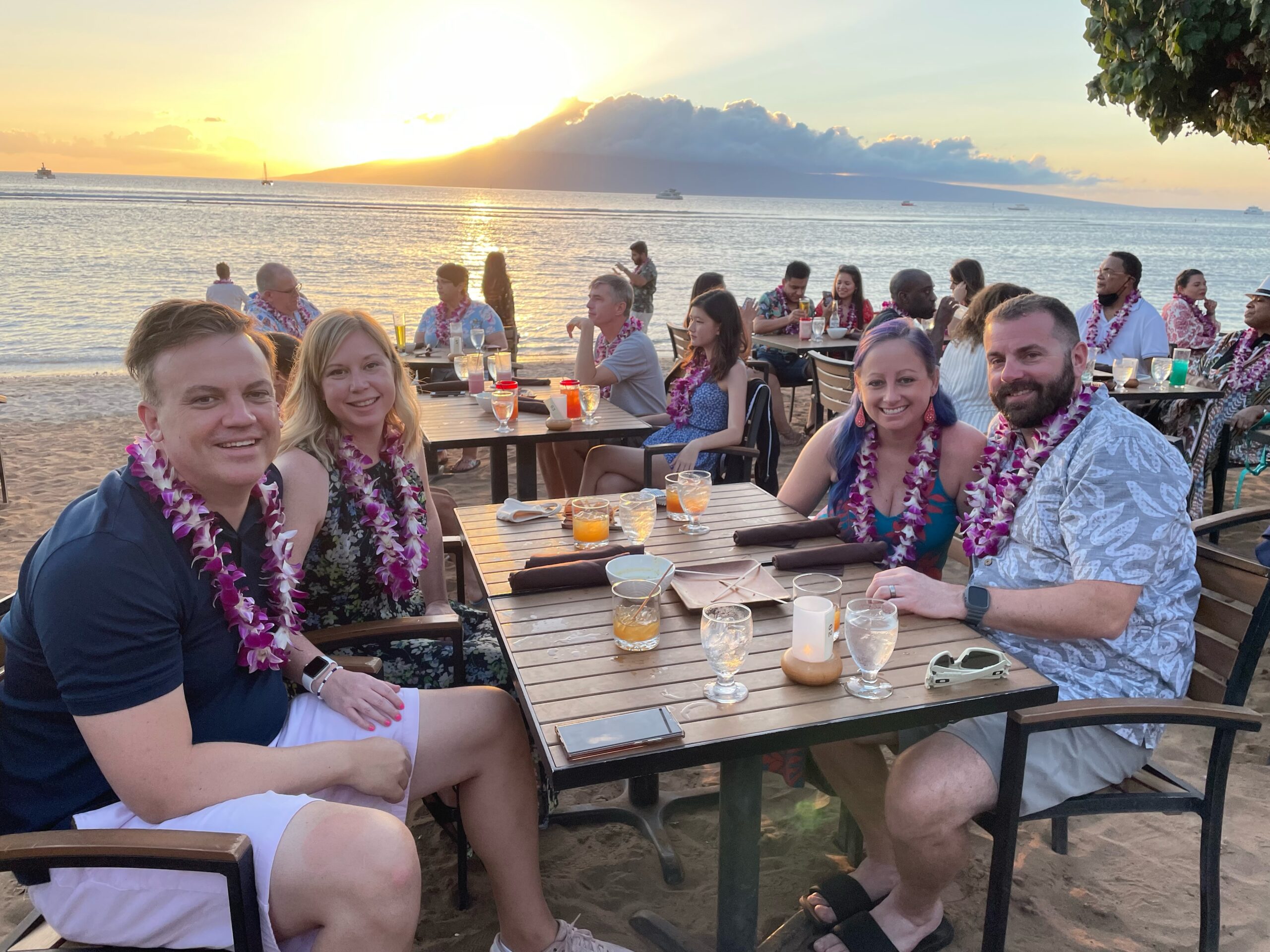 We got incredibly fortunate to be able to find a condo through Airbnb that was right across the street from Kamaole Beach Park II. We went there every day to relax and swim. One of my favorite things was seeing sea turtles! The turtles love to play in the surf and we spotted quite a few of them every day. One actually brushed against Bill as it swam by us!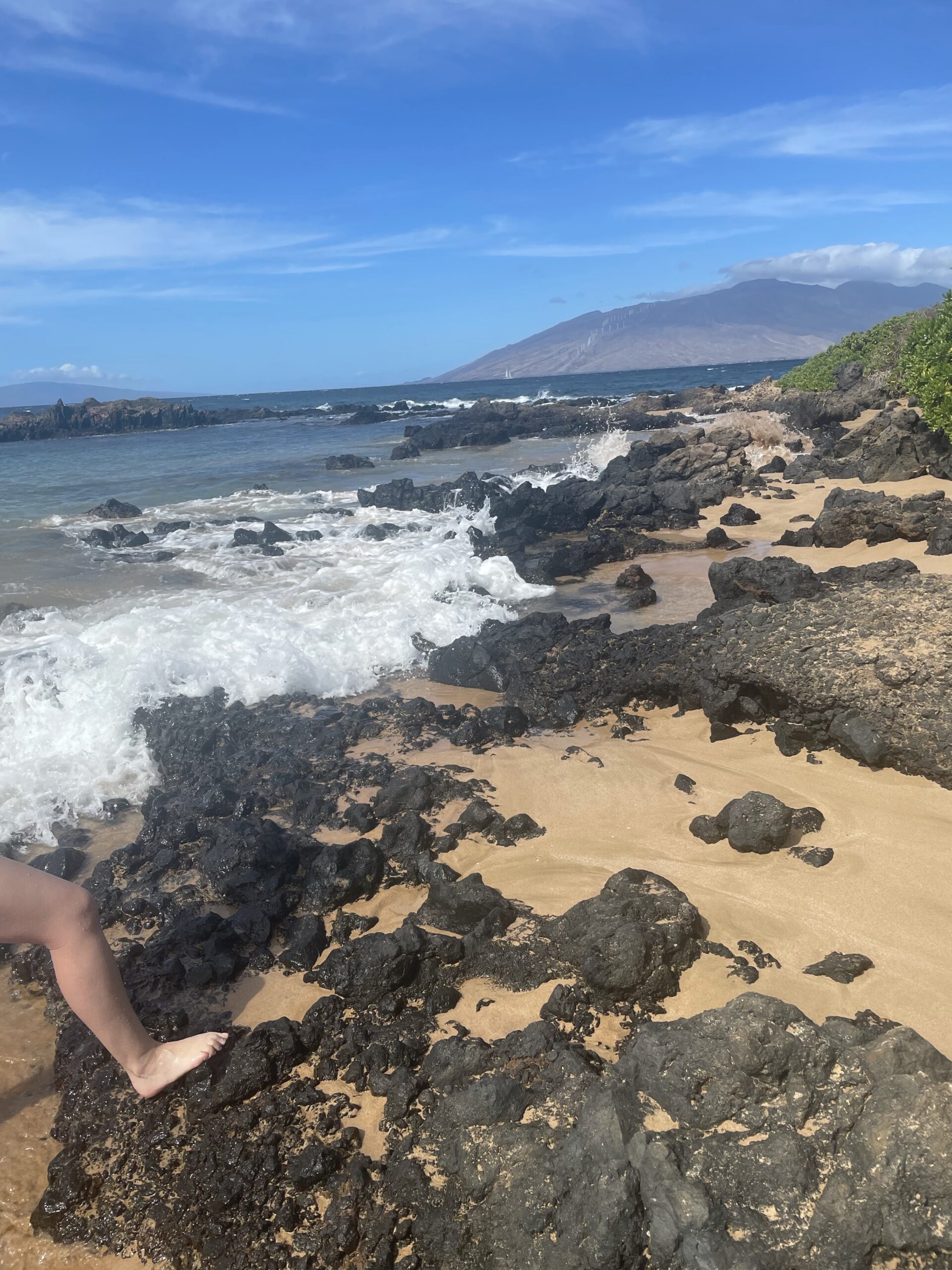 Bill's favorite beach in Maui is at Makena State Park, so we made sure to spend plenty of time there. The beaches are breathtaking and the surf is usually good. Our Airbnb host provided us with an assortment of beach toys and equipment, including two boogie boards, and we had a blast taking turns catching waves.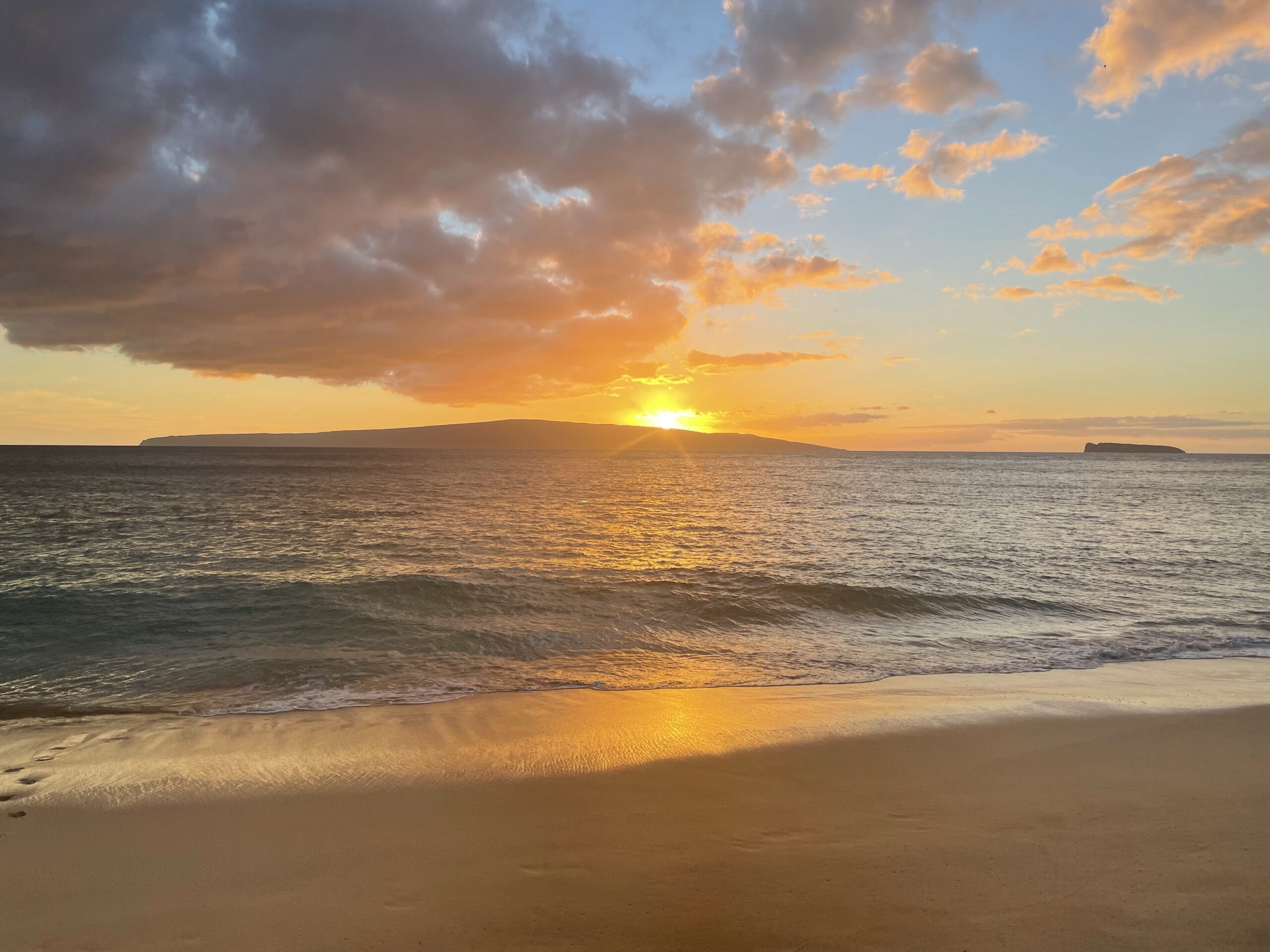 We ate way too much amazing food while we were there. Our favorite spot was the Kihei Caffe, where we began most of our mornings in Hawaii. Their breakfasts are beyond delicious and the portions are generous. We liked to eat there and then head to the beach, knowing we wouldn't be truly hungry again until dinner time. Although there was always a line in the mornings, it goes fast and the food is well worth the wait!
While everything about being in Maui was amazing, hands-down my favorite part of the trip was enjoying such a beautiful place with friends we love and had missed so very much over the last two years. Hopefully this will be the first of many vacations we can all take together!