Bill and I left Hermosa Beach on Thursday morning, after one more amazing breakfast at Martha's. Our plan was to take Highway 101 on our drive north, which is decidedly more scenic than I5. Our first stop was in Venice, to see the iconic apartment building that was home to Romy White and Michele Weinberger in the movie Romy and Michele's High School Reunion – one of my all-time favorite movies. It still looks pretty close to the way it did in the film!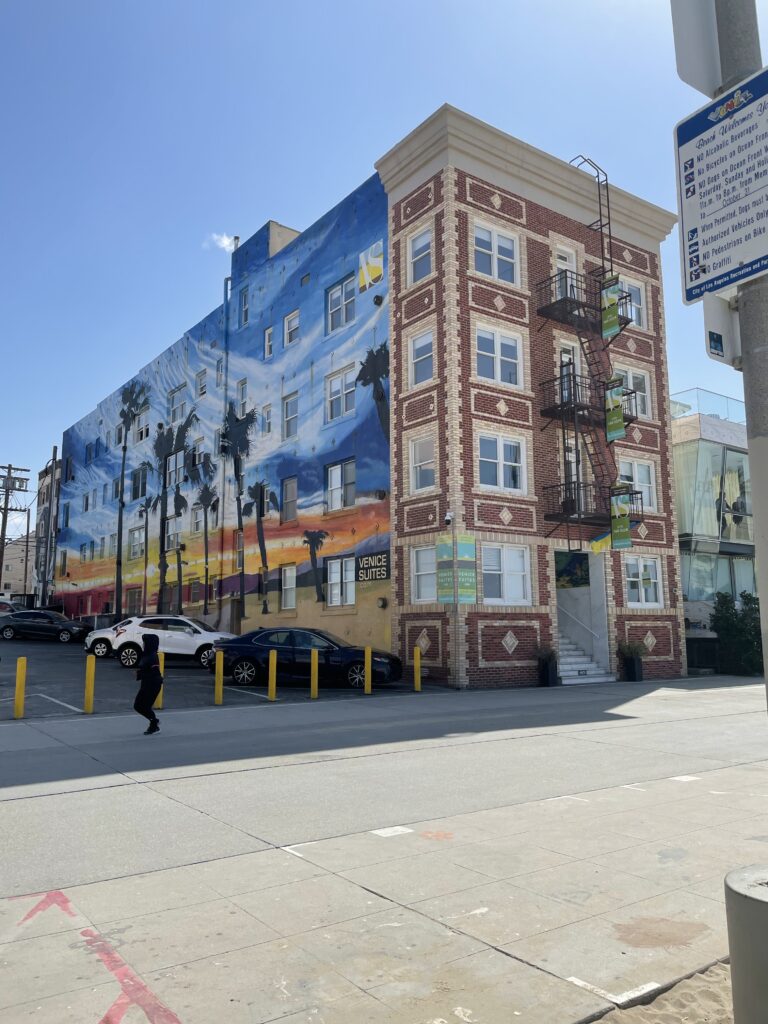 Traffic was slow through Malibu but we were able to pick up the pace a bit and got to Solvang for a late lunch. It's a Danish-style town in the Santa Ynez valley that's known for its architecture and shops. The afternoon was sunny and warm so we took advantage of the weather and decided to take a walk through town. After stopping at Mortensen's bakery to pick up some Danish treats, we split a sausage sandwich and enjoyed a pretzel with mustard and beer cheese at Solvang Brewing.
Our next stop was in Pismo Beach. Bill had read about a place called Dinosaur Caves Park and with a name like that we couldn't resist checking it out. The day had turned cloudy, which suited me fine because I love a moody coastline.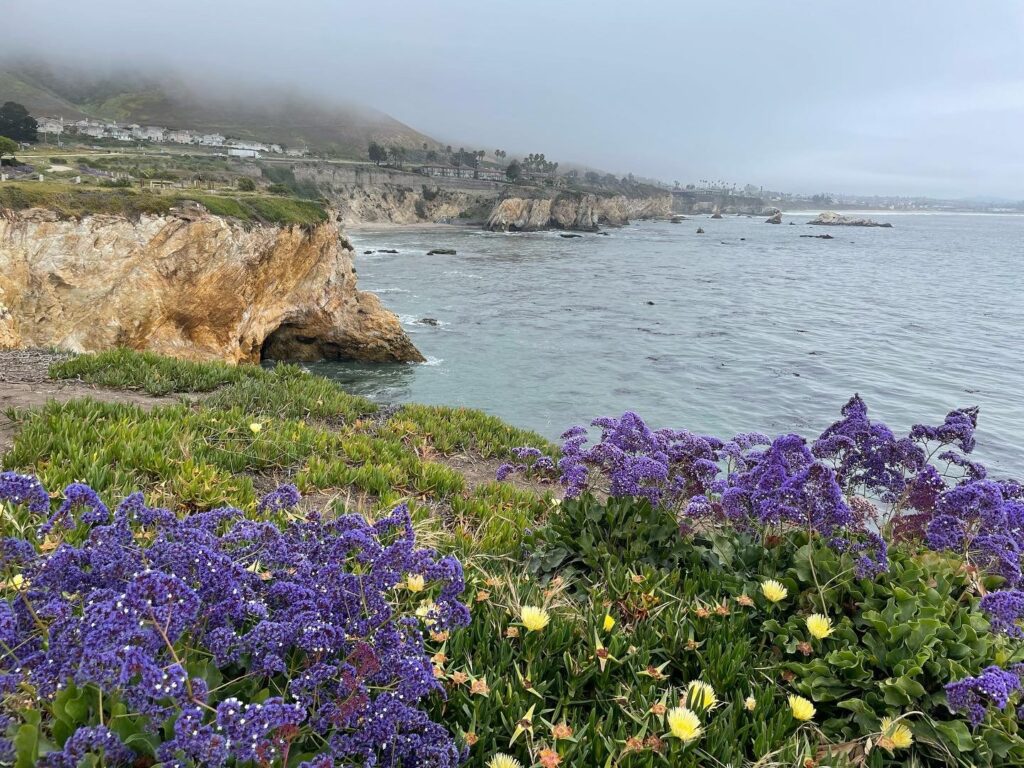 We stayed the night in Monterey and I was beyond excited that we drove into town and to Beach Point just in time for sunset! The sky had opened up and dumped rain on us for the last hour of our drive, but right as the sun began to set the skies cleared just enough to treat us to a spectacular color show.