After setting tangible goals for myself, I had a much better week! So far in May I've averaged 1,550 calories per day, which I'm pretty happy with considering that my eating habits are my biggest struggle. I've averaged 11,900 steps per day which is way over my goal, and except for Sunday when I totally forgot I've done my daily planks.
Even with that progress, I've been enjoying plenty of splurges – a delicious Cinco de Mayo dinner that Bill made, and some fun meals out. I know that the trick to being successful is moderation, not cutting things out altogether, and so far it's working for me.
Exercise-wise, I'm in a good mindset and I'm happy with my routine. Since I decided to skip the gym last night to go out for dinner with Bill (the weather was gloriously sunny and we decided we wanted to have dinner outside on a deck), I did an at-home strength training class today to make up for it. I got new cycling shoes so I'm excited for the spin class that I signed up to take tomorrow night.
All of the good things I'm doing for myself definitely showed up on the scale this morning: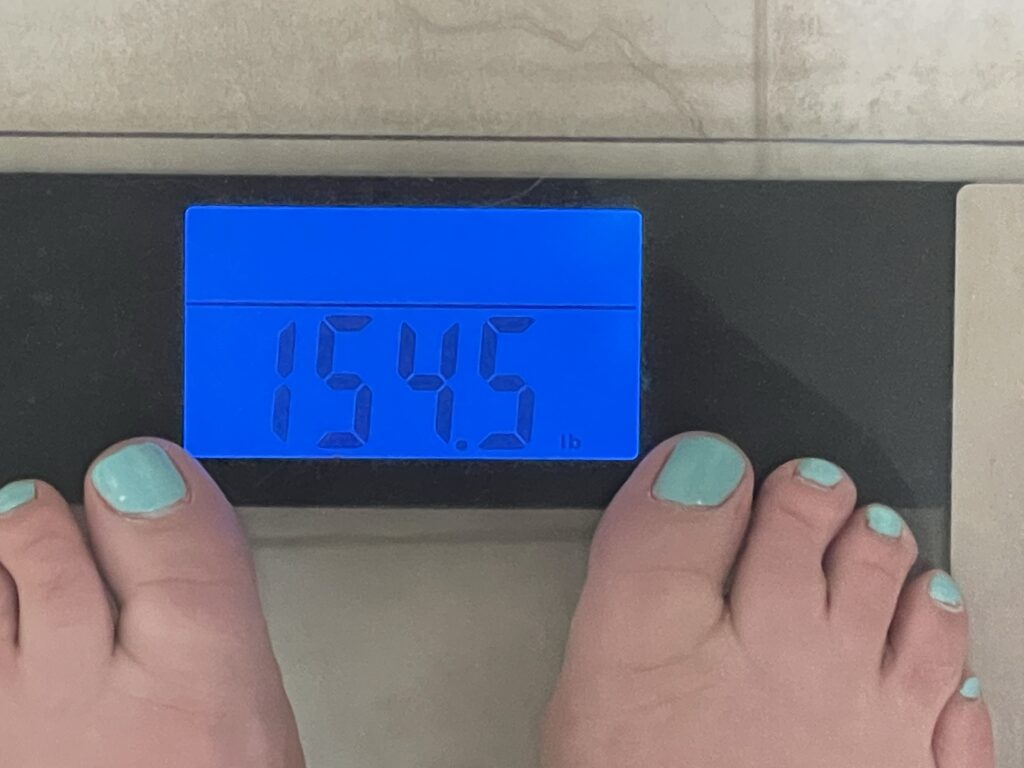 This morning I weighed in at 154.5, which is down 2.3lbs from last week and 3.7lbs overall. I feel great about my progress and it's motivating me to keep working hard!