On Sunday, my phone rang at around 5:15am. It woke me up; I was in Portland for the weekend with Bill and my good friend Jamie and didn't need to be up until around 7:30 to start packing to head home. As I rushed to answer, my not-yet-awake brain was slowly processing that what I was hearing was my ringtone and not my alarm and that it was too early in the morning for anyone to be calling me with anything but bad news. The Caller ID display showed it was a call from my dad and briefly I hoped that he was simply up early (as he often is) and had somehow dialed my number by accident as he walked the dog. But as soon as I answered, he was there on the line, telling me first that everyone was okay but then going on to share that my mom had suffered a heart attack.
When I think of the things that I might have worried about happening to my mom, a heart attack wasn't really on it. She's in her seventies and up until now has never experienced any sort of issues with her heart. My grandfather and uncle both had heart problems, so it isn't completely shocking – but they both experienced those problems when they were much younger so I always figured Mom had dodged any potential genetic bullets.
Having a parent in the hospital when you're far away from them is incredibly stressful, or at least it is for me. As I am not a heart surgeon and quite frankly get a little squicked out by just being in a hospital, I don't entertain any sort of fantasies that my being there would help her recovery in any way, but it's still hard knowing that she's going through something pretty traumatic for her and that there's nothing I can do to comfort her or make things better. As someone who likes to plan and problem-solve, feeling helpless is extremely difficult for me.
Heart attacks sound very scary, but in reality medical advances have made them a lot less so and heart attack survivors can recover very quickly. As long as there are no unexpected setbacks, Mom should be able to go home from the hospital by the end of the week, and with some time to rest she'll be as good as new. She'll have to make some diet and lifestyle changes, but it seems like there's also the possibility that she'll ultimately feel better than she has in a long time.
Heart attacks present differently in women than they do in men and I feel like that's as widely known as it should be. It's important to know the common symptoms:
1. Uncomfortable pressure, squeezing, fullness or pain in the center of your chest. It lasts more than a few minutes, or goes away and comes back.
2. Pain or discomfort in one or both arms, the back, neck, jaw or stomach.
3. Shortness of breath with or without chest discomfort.
4. Other signs such as breaking out in a cold sweat, nausea or lightheadedness, or heartburn.
5. As with men, women's most common heart attack symptom is chest pain or discomfort. But women are somewhat more likely than men to experience some of the other common symptoms, particularly shortness of breath, nausea/vomiting and back or jaw pain.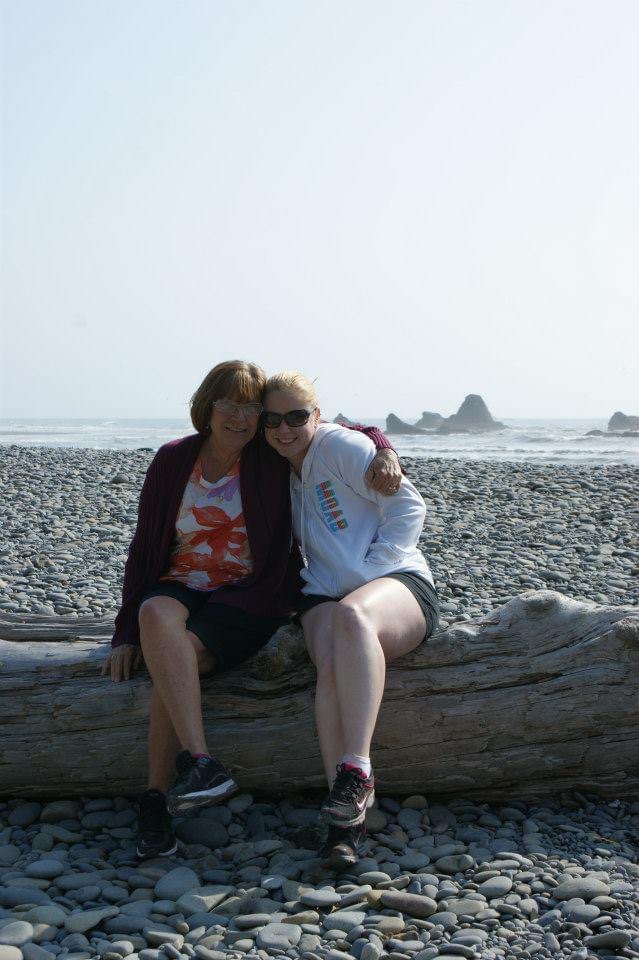 I trust that my mom is getting the best care possible and I'm excited for her to be able to go home from the hospital to get back to living her life.